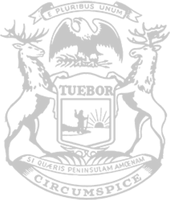 Rep. Borton: Enormous fraud paid by jobless agency shocking
Report estimates billions of dollars stolen from unemployment system
State Rep. Ken Borton today criticized the state Unemployment Insurance Agency (UIA) for failing to catch an estimated $8.5 billion of potential fraud during the COVID-19 pandemic.
"The amount of fraud that the unemployment agency paid is shocking, to say the least," said Borton, of Gaylord. "Taxpayers in Northern Michigan entrust the government to be responsible with their money, but billions of dollars were likely stolen from the unemployment system."
An independent review conducted by Deloitte estimated that between March 1, 2020, and Sept. 30, 2021, the UIA paid $2.8 billion on unemployment claims involving likely imposter fraud and $5.7 billion on claims involving likely intentional misrepresentation. Imposter fraud is the use of someone else's name, and intentional misrepresentation is the inaccurate representation of an applicant's eligibility, such as false documentation or failing to report necessary information.
Most of the estimated $8.5 billion dollar total was paid in the first several months of the pandemic in Michigan, between March 1 and Oct. 2, 2020. Borton said he is glad the agency seems to have made some improvements, but he hopes agency leadership will provide additional insight as to how such a large amount of likely fraudulent claims received benefits.
"As I represent the people of Northern Michigan, I want to ensure state government is not wasting their resources," Borton said. "I expect the unemployment agency will provide the Legislature with more details about how so many fraudulent claims got approved."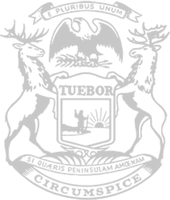 © 2009 - 2022 Michigan House Republicans. All Rights Reserved.
This site is protected by reCAPTCHA and the Google Privacy Policy and Terms of Service apply.