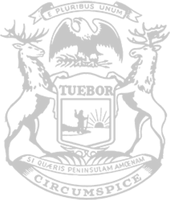 Rep. Borton: Democrats scheme to let union executives take taxpayer dollars, fund campaigns
State Rep. Ken Borton criticized a new effort by Lansing Democrats to give union bosses more leverage over workers, fund union dues with tax credits, and allow unions to skirt campaign finance limits.
"Lansing Democrats want to use taxpayer dollars to feather the nests of union bosses and fund their own campaigns," said Borton, R-Gaylord. "These bills rob Michigan taxpayers by giving union lobbyists unlimited money to spend on their efforts to keep Democrats in power."
The Democrat plan includes several radical proposals. House Bills 4230-35 would:
Exempt labor unions from key campaign finance restrictions — allowing a union to make unlimited election-related independent expenditures and authorizing a union's political organizations to avoid caps on direct contributions to candidate committees.
Allow government bodies – which are currently prohibited from using taxpayer resources for political purposes – to help unions collect payroll deductions to fund political activities.
Create a refundable tax credit to reimburse workers' dues, fees, and other union expenses.
"This is a blatant abuse of power that I will fight against," Borton said.
The chair of the House Elections Committee and other House Democrats introduced their plan to support union bosses just one day after ramming through legislation to repeal Michigan's freedom-to-work law – a move that will would force workers to pay union dues even if they do not feel their interests are being well represented by the union.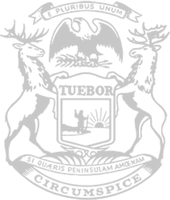 © 2009 - 2023 Michigan House Republicans. All Rights Reserved.
This site is protected by reCAPTCHA and the Google Privacy Policy and Terms of Service apply.