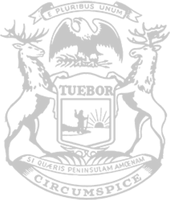 Rep. Borton: COVID-19 recovery plan coming Thursday from Michigan House
Proposal helps small businesses, students and families
State Rep. Ken Borton, of Gaylord, today announced his support for a legislative plan that offers comprehensive COVID-19 response measures – with a vote scheduled for Thursday in the Michigan House.
The wide-ranging measure will work to get students back in the classroom where they can learn and develop, allow high school winter sports to be played safely and sensibly, provide assistance for struggling small-business owners and bolster resources for COVID-19 vaccination efforts.
"This plan puts Michigan in a position to emerge from COVID-19 with a healthy population and healthy economy – both essential to this equation," Borton said. "We are going to continue fighting for parents, children, families and hard-working people throughout the state. We've been listening and we are acting now."
Borton, who helped advance the measure through the House Appropriations Committee on Wednesday morning, specifically highlighted a plan to allow high school winter sports in a safe and effective fashion. Gov. Gretchen Whitmer has currently banned contact winter high school sports through Feb. 21.
"I have heard from many student-athletes and their families in northern Michigan regarding what high school sports provide them. High school sports build character, confidence and relationships," Borton said. "And this plan offers an effective solution to get our kids back into high school sports where they can develop these things. I hope Gov. Whitmer listens to their needs. The Legislature certainly has, and this plan is a reflection of that."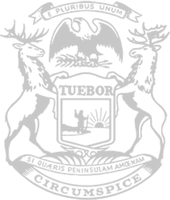 © 2009 - 2021 Michigan House Republicans. All Rights Reserved.
This site is protected by reCAPTCHA and the Google Privacy Policy and Terms of Service apply.