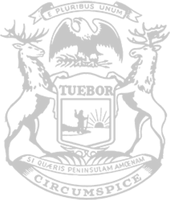 Rep. Borton, colleagues introduce sunshine government reforms
New proposal builds on previous plans to increase transparency, ethics
In the middle of Sunshine Week, state Rep. Ken Borton and fellow House legislators today introduced legislation to make government more accessible, transparent, and accountable to the people of Michigan.
House Bills 5921-5929 would bolster transparency for campaign and lobbying expenses, heighten ethical standards for public officials, and expedite government records requests. Borton, R-Gaylord, is the lead sponsor on HB 5927, which would prevent lobbyist-sponsored vacations for state lawmakers. He co-sponsored the other bills in the package.
"Public servants should be held to the highest ethical standards," Borton said. "Avoiding conflicts of interest that cloud the judgment is a must. Preventing legislators from taking complimentary vacations on a lobbyist's dime will provide a wall of separation against potential conflicts."
The plan comes in addition to two bipartisan packages of legislation that Borton supported in the House last year, which are currently before the Senate. One would allow citizens to request records from the Legislature and the governor's office, which are both currently excluded from the Freedom of Information Act (FOIA). The other would increase ethics requirements for public officials, including by mandating disclosure of financial interests by legislators and top executive branch officials. More information on the prior plans can be found here.
"An open government is an accountable government," Borton said. "Citizens are the core of our system of government, and transparency makes true accountability possible. This Sunshine Week, we should continue to open up our government to the people we serve. The Senate should finally approve our House initiatives to expand transparency laws and tighten ethical guidelines."
Borton's bill would prohibit lobbyists from paying for a legislator's travel or lodging expenses. Legislators would also not be permitted to solicit travel or lodging for themselves or immediate family members.
Other highlights of the overall plan include:
Stronger transparency for lobbying and campaign spending: On top of existing disclosure requirements for expenses incurred while lobbying legislators, the plan would require lobbyists to report expenditures related to lobbying partisan staff in the Legislature, who work closely with lawmakers. A new, easily searchable online database would detail lobbying expenses for food, beverage, travel, and lodging. The plan would also establish stricter guidelines for campaign finance reports, requiring officials and candidates to provide greater detail about campaign expenditures.
Stricter ethical standards for officials and candidates: In addition to Borton's bill preventing lobbyist-sponsored vacations, the plan would prohibit officials and candidates from paying their immediate family members from campaign accounts.
Swifter disclosure of public records: The plan would streamline bureaucratic processes that frequently slow down requests for public records under FOIA. Public bodies would be required to clearly post the name and contact information of their FOIA coordinator, accept electronic payments for documents requested under FOIA, and acknowledge that a record exists even if it is exempt from FOIA. If a FOIA request is denied, the plan would require a public body to bring up all reasons for denial at the time of the denial. It would also clarify that a public body cannot shield documents from FOIA by handing them over to legal counsel.
Sunshine Week is recognized in March each year to highlight the importance of open, honest government. This year, the occasion is observed March 13-19.
###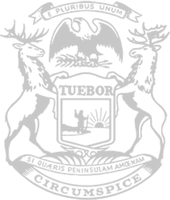 © 2009 - 2022 Michigan House Republicans. All Rights Reserved.
This site is protected by reCAPTCHA and the Google Privacy Policy and Terms of Service apply.