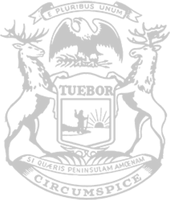 Rep. Borton calls for better service at UIA
Following news that Michigan's Unemployment Insurance Agency (UIA) waited nearly six months to inform people they may have received benefits in error, state Rep. Ken Borton today said the agency must address its malfunction and improve service.
"Our government works for the people, and it shouldn't drag its feet to tell people impacted by a mistake," said Borton, of Gaylord. "A months-long wait for a pressing issue like this is worse than government inefficiency. The UIA must correct its repeated failures that have hurt Michiganders."
The House Oversight Committee this week obtained records showing the federal government informed the UIA about an issue almost six months before the agency notified nearly 700,000 recipients of federal Pandemic Unemployment Assistance (PUA) that they may not qualify for the benefits they were issued. The federal Department of Labor told the UIA — as early as Jan. 6 — that the state's application for PUA allowed claimants to select reasons for applying that are not eligible options under federal law.
However, the agency did not inform affected recipients of the error until this summer. Communications from the UIA instructed the individuals to refile paperwork to determine if they were eligible for PUA under a valid qualification. At first, people were told they might be required to return benefits if they were deemed ineligible, creating a precarious situation for people across the state. The administration has since indicated it intends to waive repayment.
The House Oversight Committee has requested UIA Director Liza Estlund Olson to explain the timing and process of the agency's decisions. Borton said the people affected deserve to know this information.
"I strongly support the Oversight Committee's ongoing review of the UIA," Borton said. "People in Northern Michigan have had countless challenges interacting with the agency, and they deserve answers about the problems in our unemployment system."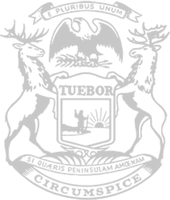 © 2009 - 2021 Michigan House Republicans. All Rights Reserved.
This site is protected by reCAPTCHA and the Google Privacy Policy and Terms of Service apply.