Rep. Borton: Bipartisan plan to protect vulnerable adults passes House
Rep. Ken Borton is working to improve protections for vulnerable adults in Michigan through a plan approved by the House today.
Borton, R-Gaylord, is joined by a bipartisan group of representatives to improve the state's guardianship and conservatorship system to make sure Michigan seniors and other vulnerable adults are not taken advantage of by the people who are trusted to care for them.
"The mistreatment of vulnerable adults cannot stand. We owe it to these individuals that we do everything we can to protect them," Borton said. "This legislation addresses horrible stories, shared by constituents, where guardians emotionally and financially abuse people they've been tasked with protecting."
House Bills 4909-12 will offer several new protections within the guardianship and conservatorship system, the process used after a court decides an individual is not capable of making their own legal, medical or financial decisions. The plan will provide procedural safeguards for the appointment of guardians, require guardians to take special precautions to protect people's property and increase transparency about the way a ward's property is being used.
"Our aim is to put in place common-sense measures that will prevent this ongoing abuse and hold guardians to a higher standard," Borton said. "These bills are extremely straightforward. Vulnerable adults and their families deserve to have confidence in a process that ensures their loved ones are being treated with the utmost respect."
House Bills 4909-4912 now advance to the Michigan Senate for further consideration.
###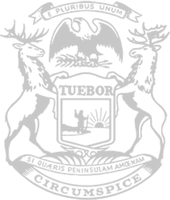 © 2009 - 2023 Michigan House Republicans. All Rights Reserved.
This site is protected by reCAPTCHA and the Google Privacy Policy and Terms of Service apply.