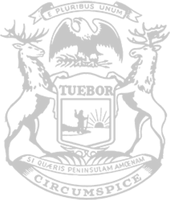 Rep. Borton: Biden vaccine mandate hurts working families, businesses
After President Joe Biden's administration rolled out a requirement that employees at many businesses get vaccinated or undergo regular testing for COVID-19, state Rep. Ken Borton, of Gaylord, today issued the following statement reiterating his opposition to vaccine mandates:
"President Biden seems to have copied from Gov. Whitmer's pandemic playbook. He unilaterally created this new vaccine mandate, without going through Congress.
"Like any other vaccine mandate, President Biden's new requirement interferes with personal decision-making. This specific mandate not only interferes with families' decisions, it also burdens businesses across Michigan, forcing employers to implement its strict requirements and fire workers who don't comply.
"The people of Northern Michigan deserve protection against vaccine mandates. In the Legislature, I co-sponsored a plan to block the state of Michigan and local governments from issuing vaccine passports, and I will push back against this federal overreach. My House colleagues and I will be taking the Biden administration to court over this attack on Michigan workers and their families."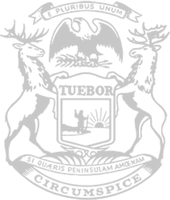 © 2009 - 2023 Michigan House Republicans. All Rights Reserved.
This site is protected by reCAPTCHA and the Google Privacy Policy and Terms of Service apply.