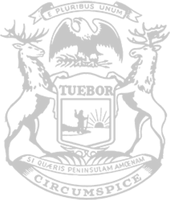 Rep. Borton backs funding for local police
RELEASE
|
November 10, 2021
State Rep. Ken Borton, who serves on the House Appropriations Committee, today announced his support for a new plan to support local police, as well as other law enforcement officers and first responders.
The $250 million plan, contained in House Bill 5522, was rolled out by the committee at a hearing held today.
"With extra resources available, our state has a unique opportunity this year to provide additional resources to local police departments, and it could not have come at a better time," said Borton, of Gaylord. "Some departments are struggling to keep a full force as stress and political detractors have made recruitment and retention efforts more difficult. Our new plan will primarily target funding to help local law enforcement, bringing support for sheriffs, deputies, chiefs and officers in Northern Michigan."
Borton said the plan would:
Support recruitment and retention: Tuition assistance and grants would help prospective law enforcement officers afford academy training. Local departments would be eligible for funding to support job shadowing programs and signing bonuses for new recruits. Other resources will be used for marketing to recruit police officers, corrections officers and first responders. Another $7.5 million would provide mental health assistance for local law enforcement officers, first responders and other public safety staff.
Strengthen community connections: A $10 million grant program would help improve relationships between police officers and local residents through community policing initiatives. A $15 million allocation would enable the Police Athletic League, a successful Detroit program involving community policing and mentorship, to expand to other communities.
Supply essential equipment: Other resources would help departments acquire equipment such as body cameras, riot gear, communications equipment and first response kits.
The plan remains under consideration by the committee.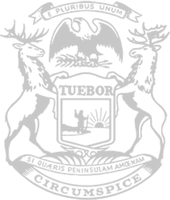 © 2009 - 2022 Michigan House Republicans. All Rights Reserved.
This site is protected by reCAPTCHA and the Google Privacy Policy and Terms of Service apply.