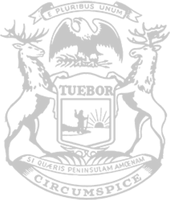 Rep. Borton backs citizen-driven Unlock Michigan petition
In a bipartisan House vote to approve the Unlock Michigan petition, state Rep. Ken Borton supported the repeal of an unconstitutional law used by Gov. Gretchen Whitmer to impose onerous restrictions on the people of Michigan during the COVID-19 pandemic.
"When Gov. Whitmer decided to go it alone during the pandemic, her orders left struggling people in their wake," said Borton, of Gaylord. "A solo approach was clearly wrong for our state. A governor must work with legislators to discover real solutions that work for everyone, and Unlock Michigan will help protect the people by protecting the legislative process."
The Unlock Michigan citizens' initiative repeals the Emergency Powers of Governor Act of 1945 (EPGA), which Whitmer used to issue restrictions unilaterally during the COVID-19 pandemic. The Michigan Supreme Court ruled the EPGA unconstitutional in October 2020.
More than 460,000 Michigan residents signed in support of the Unlock Michigan petition. Although Democratic members of the Board of State Canvassers refused at first to certify the measure, the canvassers unanimously approved the certification last week, following two successive Supreme Court rulings instructing them to do so.
The Senate approved the initiative last Thursday. Under the constitution, the House's approval today will enact the petition into law without needing the governor's signature.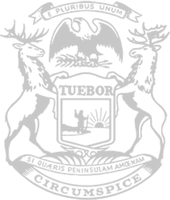 © 2009 - 2023 Michigan House Republicans. All Rights Reserved.
This site is protected by reCAPTCHA and the Google Privacy Policy and Terms of Service apply.