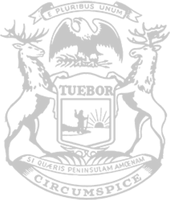 Rep. Bollin votes to support children by improving state's foster care, adoption system
State Rep. Ann Bollin and the Michigan House on Tuesday approved a bipartisan plan to better serve Michigan children by bringing much-needed changes to the state's foster care and adoption systems.
"Thousands of Michigan children are in need of safe, loving homes," Bollin said. "We're making improvements to ensure the state's adoption and foster care system meets their needs and is equipped to connect them with quality caretakers they can trust."
The plan was introduced to address recommendations from the Adoption and Foster Care Task Force Report, compiled after the bipartisan panel spent months meeting with families are people who work in the state's child welfare system.
The bipartisan plan, contained in House Bills 5974-78, 5980, 6070, and 6073-75, would:
Partner with organizations to connect foster youth to qualified family members and friends who are able and willing to care for them.
Further expand kinship care options by allowing a non-parent adult to meet the definition of "relative" for the purposes of youth placement. This will lessen the trauma associated with removal, provide better outcomes for children, and help alleviate the foster parent shortage.
Coordinate trauma-informed training for attorneys involved in child welfare proceedings to ensure they understand the complexities involved with representing children who have been abused or neglected.
Better requirements to ensure that as the state safely reduces the number of young people in the child welfare system, those savings are reinvested to improve the system.
Conduct an annual comprehensive needs assessment to better understand where service gaps exist and ensure residential treatment options meet the needs of youth who require clinical intervention.
Establish a business tax credit for Michigan job providers that opt to provide paid leave while parents care for and bond with their newly adopted children.
Bollin, who co-chairs the legislative Pro-Life Caucus, said the plan helps advance the overall pro-life mission.
"As a staunch defender of life, I recognize that we must also have a system in place that protects vulnerable children who are placed in foster care or adopted after their mothers choose life," Bollin said.
###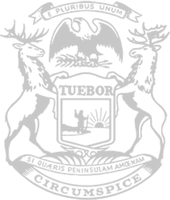 © 2009 - 2022 Michigan House Republicans. All Rights Reserved.
This site is protected by reCAPTCHA and the Google Privacy Policy and Terms of Service apply.