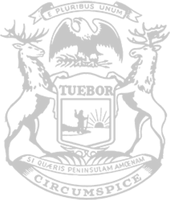 Rep. Bollin votes to protect funding for rural road patrols
Measure offers stable funding for program vital to Livingston County
State Rep. Ann Bollin on Wednesday voted to provide permanent and stable funding for a program that provides police protection to people throughout Livingston County.
The state's secondary road patrol program provides funding for sheriffs' departments to patrol roads outside of cities and villages. The program has historically been funded by a $10 assessment added to traffic tickets. This funding has declined over the last 20 years, putting the rural road patrols in jeopardy.
"We're making a fundamental change in the way this important program is funded to remove the uncertainty that the Livingston County Sheriff's Office and others have faced year after year," said Bollin, of Brighton Township. "This is a vital program that benefits people throughout Livingston County. It deserves consistent and reliable support."
House Bills 5772, 5773, 5732 and 5569 will stabilize the funding by dedicating $15 million of the liquor excise taxes collected by the state each year to the program. The bills do not increase the tax on consumers in any way. The plan would also remove the additional $10 assessment residents pay on traffic tickets.
Over the past several years, revenue collected from the state's 4-percent excise tax on spirits has increased from $54.7 million during the 2016-17 fiscal year to $80.5 million in 2020-21.
Livingston County Sheriff Mike Murphy voiced his support for the plan.
"There is an undeniable correlation between enforcement and safety on Michigan roads. This funding will benefit all sheriffs in our quest to make traveling the roads safer for everyone," Murphy said. "We applaud the efforts of the House and trust the Senate will follow suit, as this is a true win for everyone."
The plan now advances to the Senate for further consideration.
###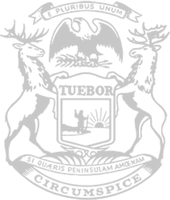 © 2009 - 2023 Michigan House Republicans. All Rights Reserved.
This site is protected by reCAPTCHA and the Google Privacy Policy and Terms of Service apply.