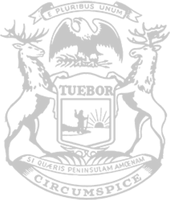 Rep. Bollin votes to improve petition initiative process, streamline procedures for local election officials
RELEASE
|
December 17, 2021
State Rep. Ann Bollin, chair of the House Elections and Ethics Committee, this week led the House in approving three bipartisan reforms that will help local clerks conduct routine election tasks more efficiently and add transparency to the statewide petition initiative process.
Bollin, of Brighton Township, continues to focus on providing common-sense solutions to problems identified by local clerks and statewide election officials and provide greater transparency. Each of the measures approved this week received unanimous bipartisan support in the House.
The reforms include:
Greater transparency surrounding citizen-initiated petitions. House Bill 5252 holds the Secretary of State's office more accountable to the people of Michigan by requiring the department to post the date when petitions for a proposed ballot question are filed and provide regular updates.
"There's currently no requirement that the Secretary of State keep the public updated of the status of referendums submitted by citizens trying to participate in the grassroots lawmaking process," Bollin said. "This will make sure the public can track the progress as the Bureau of Elections reviews petitions and conducts the signature verification process."
Streamlining processes for local clerks. House Bill 5258 allows county clerks to email proofs of ballots to the Secretary of State's office and candidates, rather than sending them via first-class certified mail as currently required. Senate Bill 212 requires a candidate for office to provide all information necessary for the ballot on their affidavit of identity, so local clerks aren't forced to track down additional partisan, district, and incumbency information they need to properly list certain types of candidates on the ballot.
"We want all aspects of our elections to operate as effectively and efficiently as possible," Bollin said. "These are simple changes we can make to help our local clerks do their jobs without spending extra time and money on unnecessary tasks, creating greater accountability."
House Bills 5252 and 5258 now advance to the Senate for further consideration. Senate Bill 212 is before the governor for her possible signature.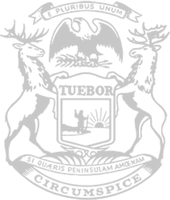 © 2009 - 2022 Michigan House Republicans. All Rights Reserved.
This site is protected by reCAPTCHA and the Google Privacy Policy and Terms of Service apply.