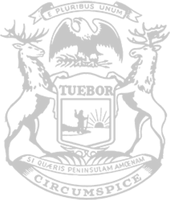 Rep. Bollin votes for state budget with stability, room for tax relief
State Rep. Ann Bollin today voted for a state budget plan that prioritizes the everyday needs of Michigan families while leaving room for billions of dollars in potential tax relief to help address inflation.
Bollin, of Brighton Township, said the plan approved by the Legislature continues the trend of increased investment in mental health, economic development and other essential community services – while paying off more long-term debt, providing financial flexibility moving forward, and leaving room for the tax relief Michigan families desperately need.
"This budget makes smart investments in priorities like mental health, roads and paying off long-term debt and leaves room to continue our fight to lower taxes," Bollin said. "As inflation makes family budgets tighter and tighter, I am hopeful the governor will work with us to deliver the tax relief Michiganders need and deserve."
Highlights of the state budget plan approved today include:
Saving taxpayer dollars: Strategic investment and targeted debt reduction will conserve resources entrusted to the state by Michigan residents. The plan preserves billions of dollars unspent that can be used to offset relief for Michigan taxpayers. Already this year, the Legislature has approved multiple bipartisan tax relief plans — a gas tax pause and two proposals for income tax relief — but the governor vetoed all three of these efforts.
Prioritizing fiscal responsibility: A $180 million deposit will bring the balance of the state's "rainy-day fund" above $1.5 billion. The plan includes roughly $2.65 billion to reduce the debt of public retirement systems, including for local government employees, educators and school staff, and the Michigan State Police. This type of debt eats away at local government and school finances and is ultimately the state's responsibility if pension obligations are not met at the local level. Paying off debt improves their finances and frees up funding for other essential services.
Fixing roads: The plan continues to repair roads and bridges in Michigan, building upon a $4.7 billion plan approved in March, which funded roads, bridges, dams, broadband equipment, and other infrastructure. The overall Department of Transportation budget proposal includes about $6 billion to continue efforts to fix our roads and bridges without raising taxes.
Boosting workers and local businesses: The plan provides resources for a variety of programs to help Michigan workers and businesses thrive, including a one-time $300 million investment to support community and economic development projects and a $30 million competitive grant program for business incubators that will help grow start-ups with the potential to provide good, high-demand jobs for years to come.
Protecting students: Keeping students safe remains a top priority. The budget includes an additional $168 million for school safety grants and $25 million for school resource officers. An additional $150 million provides grants to help schools hire counselors and support student mental health programs.
Protecting communities: On top of regular police funding, additional support for state and local law enforcement will help officers protect people throughout Michigan and form relationships in the communities they serve. The budget provides $30 million to help meet critical staffing needs in public safety departments with funding for police officer academies, scholarships, and cadet salaries. Another $16 million will support community policing initiatives, and $7.5 million will replicate Detroit's successful Police Athletic League in other communities, helping foster relationships between police and the people they serve. Further resources will help pay for upgrades to equipment, such as communication towers.
Family and maternal health: A special emphasis in the plan is funding for several efforts to protect life and support mothers and babies, an even more urgent issue following the recent Supreme Court decision in Dobbs v. Jackson. The budget includes $20 million for maternal health and adoption supports, including maternal navigators, pregnancy resource centers, adoption credits, adoption marketing, and more.
Strategic one-time investments: The budget makes about $3 billion in critical one-time investments, like $625 million for mental and behavioral health programs including a new facility at the Hawthorne Center in Northville. Bollin successfully fought to secure $50 million to assist non-profit organizations that have seen increased demand since the start of the pandemic. A $750,000 appropriation will help the Legislature defend state laws in court; the House and Senate recently intervened in a lawsuit to defend a Michigan law protecting against abortion after the attorney general refused to argue the case.
The budget now advances to the governor for her expected signature.
###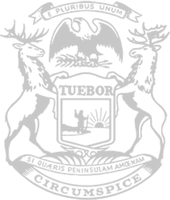 © 2009 - 2022 Michigan House Republicans. All Rights Reserved.
This site is protected by reCAPTCHA and the Google Privacy Policy and Terms of Service apply.