Rep. Bollin votes against plan to count late absentee ballots without postmarks
State Rep. Ann Bollin this week voted against a measure that disregards a vital election security measure that Michigan voters were led to believe would be adopted as part of the reforms in Proposal 2 of 2022.
Last November, Michigan voters adopted Proposal 2 and added language to the state Constitution that guarantees military and other overseas voters the right to have their vote counted if their ballot is postmarked on or before election day and received by the appropriate election official within six days of the election.
A partisan measure advancing through the Legislature would require Michigan election workers to count absentee ballots received within six days of an election, even if they have no evidence of a postmark at all.
"Voters have spoken, and I want the Legislature to pass legislation to implement Proposal 2 – not violate it," said Bollin, R-Brighton Township. "Instead, the Democrats in Lansing are telling local clerks that they must count absentee ballots that come in six days after the election, even if there's no postmark to show when they were put in the mail."
Bollin said postmarks were such an important factor in Proposal 2 that the ballot measure spelled out a clear definition, saying: "a postmark shall include any type of mark applied by the United States Postal Service or any delivery service to the return envelope, including but not limited to a bar code or any tracking marks, which indicates when a ballot was mailed."
"The plan being pushed through the Legislature omits this vital safeguard that Michigan voters were led to believe would be included to protect the votes of our military personnel and voters overseas," Bollin said.
Despite Bollin's opposition, Senate Bill 259 was approved along a party-line vote in the House. The measure now advances to the governor for consideration as a state law.
###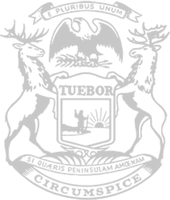 © 2009 - 2023 Michigan House Republicans. All Rights Reserved.
This site is protected by reCAPTCHA and the Google Privacy Policy and Terms of Service apply.