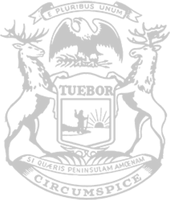 Rep. Bollin urges residents to share their experiences with Secretary of State's new system
House collecting public comments about SOS's appointment-only system
State Rep. Ann Bollin today urged Livingston County residents to share the experiences they have had with the Secretary of State's appointment-only system.
The department moved to the appointment-only model last June after previously shutting its offices down due to COVID-19. Since that decision, Bollin said she has received an overwhelming number of complaints from residents who are unable to access the services they need in a timely manner. Still, Secretary of State Jocelyn Benson recently announced her intention to keep the appointment-only model in place permanently.
"I have heard from so many people that scheduling an appointment to get into a Secretary of State branch office has taken them months," Bollin said. "Appointments are gone as fast as they are opened up. The online system crashes daily at 8 a.m. and noon when a limited number of 'next day' appointments become available. And being lucky enough to secure an appointment slot still doesn't guarantee quick service. Some have reported waiting an hour or more after showing up at their assigned time."
Bollin said the problematic, appointment-only system has also resulted in many Michiganders incurring late fees or driving with expired licenses and vehicle registrations. It has been especially frustrating for seniors and residents of rural areas who don't have access to the internet.
"Secretary Benson is clearly out of touch," Bollin said. "Let's make sure she understands just how poorly her broken system is working for the people of Michigan."
People can now visit www.gophouse.org/posts/reopensos to fill out an online form and share their comments with the House Oversight Committee, which is scheduling hearings on the topic.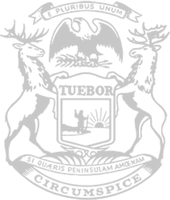 © 2009 - 2021 Michigan House Republicans. All Rights Reserved.
This site is protected by reCAPTCHA and the Google Privacy Policy and Terms of Service apply.