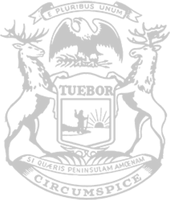 Rep. Bollin: Trump administration has helped state budget, but a safely and completely reopened economy is needed
Rep. Ann Bollin of Brighton Township today said a safe, full reopening of Michigan's economy is needed to stabilize the state budget and preserve essential public services over the long term.

Bollin made her comments after the Consensus Revenue Estimating Conference, which brings together state economists to forecast the economy and revenue projections upon which the state budget is built.

The outlook is better than previously forecast for the current budget year and the upcoming fiscal year that begins in October – but this is a one-time phenomenon artificially inflated by the federal government's COVID-19 stimulus package, which has boosted sales and income tax collections beyond previous expectations. The state, Michigan's local governments, residents and job providers have received about $43 billion overall in federal COVID-19 relief funds – including stimulus checks, paycheck protection programs, unemployment benefit boosts, assistance for governments, and other programs. The Consensus Revenue Estimating Conference projects a shortfall of more than $1 billion for Fiscal Year 2022 when the impact of that assistance ends.

"The federal stimulus, unemployment insurance assistance and other actions taken by the Trump administration have helped our state budget to this point, and the President should be thanked for that foresight – but we know it is not sustainable to rely on the federal government to continually bail out the states," said Bollin, a member of the House Appropriations Committee. "We must take action here in Michigan to lay the foundation for a sound state budget moving forward. That includes reopening our economy – safely and completely – while making smart budget decisions to prepare for what happens when the federal assistance ends."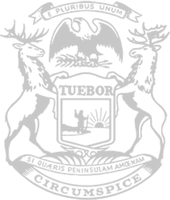 © 2009 - 2020 Michigan House Republicans. All Rights Reserved.
This site is protected by reCAPTCHA and the Google Privacy Policy and Terms of Service apply.