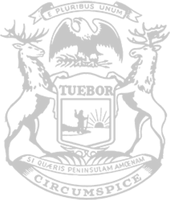 Rep. Bollin: Time for SOS to focus more on getting elections right, less on own agenda
RELEASE
|
September 17, 2020
State Rep. Ann Bollin today said the Secretary of State is just creating a distraction under the guise of election security, and instead should be focused on getting ballots programmed and printed correctly and protecting the integrity of Michigan's elections.
Bollin, who previously served as a longtime Brighton Township clerk, pointed to a significant error that resulted in overseas and military voters receiving a ballot that omitted Vice President Mike Pence's name and instead listed President Donald Trump's running mate as Jeremy Cohen, the Libertarian Party's vice-presidential nominee. Additionally, the Secretary of State's Bureau of Elections earlier this month provided county clerks with incorrect directions on the correct order to list party affiliations on the ballot. Fortunately, local clerks caught the error and raised questions, Bollin said.
"Secretary Benson is so focused on pushing her own agenda under the cloak of democracy, and the basic things are slipping through the cracks in her office," Bollin said. "Rather than worrying about rushing to release results on election night to satisfy the curiosity of pollsters, politicians and special interest groups, the Secretary of State should get back to the basics and make sure everything is on track for the November election.
"Administering a safe, fair and accurate election starts with the effort you put in leading up to Election Day. We cannot have a credible election if ballots are not properly programmed and printed and our voter rolls are not up to date. It's time for the Secretary of State to stop concerning herself so much about when results will come out and focus more on getting this election right."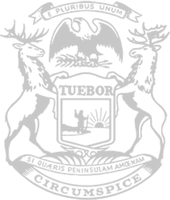 © 2009 - 2020 Michigan House Republicans. All Rights Reserved.
This site is protected by reCAPTCHA and the Google Privacy Policy and Terms of Service apply.