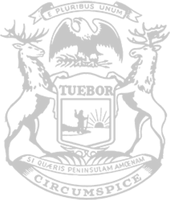 Rep. Bollin statement on Michigan Bureau of Elections' signature verification standards
State Rep. Ann Bollin today released the following statement after the Michigan Board of Canvassers met last week to discuss nominating petition signatures deemed fraudulent by the Bureau of Elections:
"The Bureau of Elections' claim to have identified tens of thousands of fraudulent signatures on nominating petitions in the governor's race highlights how incredibly important the signature verification process is to our elections.
"Concern about fraudulent signatures is the exact reason I vehemently objected when the Secretary of State issued guidance – and later a proposed administrative rule – that would have weakened signature verification standards by requiring local election officials to begin the process with a presumption the signature they are examining is valid. Weakening this safeguard would have made our entire system more vulnerable. Thankfully, legislators were able to convince Secretary Benson to withdraw that directive through the rulemaking process.
"Signature verification is an essential part of preventing fraud in our elections. That's why every signature on every absentee ballot is checked against voters' signatures on file in the QVF. There's no excuse not to verify every signature on nominating petitions as well. The Secretary of State should not presume a candidate lacks the signatures he or she needs to make the ballot unless every single signature is examined.
"These recent developments also highlight the importance of legislation my colleagues and I are working on to require the Secretary of State to train local clerks on signature verification. House Bill 4845 received overwhelming bipartisan support in the House, where it passed 107-3 in June 2021. This is an important issue that warrants attention. I urge the Senate to take this up for a vote."
###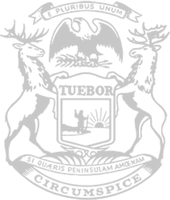 © 2009 - 2023 Michigan House Republicans. All Rights Reserved.
This site is protected by reCAPTCHA and the Google Privacy Policy and Terms of Service apply.