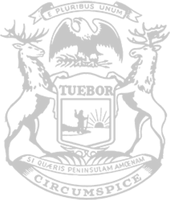 Rep. Bollin: State budget plan protects priorities while respecting taxpayers
RELEASE
|
September 23, 2020
Students, roads and broadband access see continued investments
State Rep. Ann Bollin today helped the Legislature approve a new state budget plan, overcoming the financial challenges posed by COVID-19 and protecting funding for priorities like education, roads and the essential services provided by local communities.
Bollin, of Brighton Township, noted the plan for the fiscal year that begins Oct. 1 once again was approved without tax increases. The budget does not grow state government, returning about $35 million to the state's budget stabilization fund to prepare for future challenges.
"I'm pleased we were able to build a budget that protects and maintains investments in the things that matter most to Michigan families without asking people to pay more in taxes," Bollin said. "We've even managed to increase our investment in students and schools – a far-better outcome than the reductions many believed might be necessary a few months back. As a member of the House Appropriations Committee, I worked hard to meet the challenges of COVID-19 and preserve the priorities of Livingston County residents."
The K-12 budget plan preserves funding for public and charter schools, provides resources for students engaged in virtual learning and continues to invest in vital programs like CTE, special education, STEM competitions and First Robotics.
The new state budget plan also fully protects revenue sharing payments made to cities, townships and counties – helping fund for the essential local services Livingston County residents rely on every day.
Other highlights for the budget year beginning Oct. 1 include:
Rural broadband: The ability to connect to the internet is more important than ever for school, work and countless other activities, including more than $14 million to implement and maintain a broadband program for underserved areas.
Road funding: The Legislature continues to follow through on the plan approved in 2015 to invest significantly more money to road repairs every year through 2021.
The budget plan – contained in House Bill 5396 and Senate Bill 927 – advances to the governor for her consideration.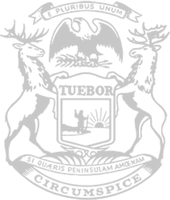 © 2009 - 2020 Michigan House Republicans. All Rights Reserved.
This site is protected by reCAPTCHA and the Google Privacy Policy and Terms of Service apply.