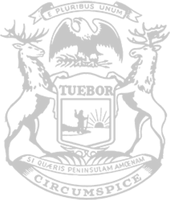 Rep. Bollin: Michigan taxpayers are paying a premium for new Ford project
State Rep. Ann Bollin today voted against a bloated spending plan that increases the state's total investment to $1.8 billion for the proposed Ford battery plant in Marshall.
Bollin, of Brighton Township, said the massive increase in tax dollars earmarked for the project make it a bad deal for Michigan taxpayers who are forced to foot the bill.
"This bloated spending plan is a great deal for Ford, and a terrible deal for Michigan taxpayers," Bollin said.  "The return on investment is horrible. For a price tag of $1.8 billion and growing, this project will create 2,500 jobs – most of which pay just $41,000 a year. More than $700,000 per job is quite simply not a wise investment."
Bollin, a member of the House Appropriations Committee, expressed frustration that the governor is so eager to hand over billions of dollars to one large corporation when she fought so hard against returning $700 million to Michigan taxpayers through the income tax cut.
During public hearings for the project, Michigan Economic Development Partnership CEO Quentin Messer said "there is more to be done" when asked about workforce housing, inferring that future investments and projects may be needed in the area.
"The price tag seems to get higher with each day that passes," Bollin said.
Bollin said the Strategic Outreach and Attraction Reserve (SOAR) fund was set up to be a more transparent process to ensure economic development projects are properly vetted and companies who receive taxpayer dollars are held accountable.
Before the vote, Bollin offered an amendment that would improve upon the process and ensure that any economic development project funded with taxpayer dollars produced at least a five-to-one return on investment. It was rejected by the Democratic leadership.
"Any investment that might be considered for a public investment should have to produce, at a minimum, a five-to-one return on investment – unlike the current proposal which is estimated to have less than a two-to-one return," Bollin said. "The people of Michigan entrust us with the great responsibility of appropriating their money when we take our oath. They deserve to know the facts and data to know whether their money is being wasted."
###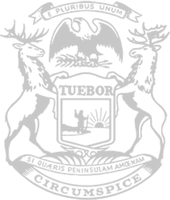 © 2009 - 2023 Michigan House Republicans. All Rights Reserved.
This site is protected by reCAPTCHA and the Google Privacy Policy and Terms of Service apply.