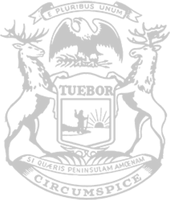 Rep. Bollin: Legislature will fight to defend Michigan's election laws
RELEASE
|
September 22, 2020
State Rep. Ann Bollin today said the Michigan Legislature has filed a renewed motion to intervene in a lawsuit against the Secretary of State, fighting a Court of Claims decision that would require local clerks to count ballots received in the mail up to two weeks after Election Day.
The preliminary injunctions were issued Friday in a case brought by Michigan Alliance for Retired Americans against Secretary of State Jocelyn Benson. Most notably, the court ordered that for the November 2020 election any ballot postmarked by Nov. 2 and received by the deadline for certifying election results (Nov. 17) must be counted.
The court also ordered that during the three days before the election, a voter could choose any person they wanted to return their absentee ballot for them – opening the door for a controversial practice known as "ballot harvesting" that has been illegal in Michigan and most other states.
"The injunctions issued by the Court of Claims on Friday directly contradict many of the protections the Legislature has put in place to protect the integrity of our elections," said Bollin, of Brighton Township. "While the Secretary of State should appeal, she appears too focused on her own agenda to defend the laws that were put in place to safeguard our elections."
Bollin said the Legislature had attempted to intervene in this lawsuit earlier this year, so it could argue in defense of Michigan's election laws, which clearly prohibit ballot harvesting and require ballots to be submitted by the close of polls on Election Day. Unfortunately, the motion was denied, and the Legislature was not given the opportunity to defend the constitutionality of the law in court.
"We're not giving up this fight. Election security is too important," Bollin said. "We've filed another motion to intervene, so we can appeal this issue all the way to the Michigan Supreme Court if necessary."
Bollin said local clerks have been working hard to prepare for an expected increase in absentee voting and to take precautions to prevent the spread of COVID-19 in polling locations this November.
"Voters should be able to have confidence in the work our local clerks are doing to have a safe and secure election this November," said Bollin, a longtime Brighton Township clerk before her election to the Legislature. "I encourage everyone to either vote in person on Election Day or return your absentee ballot directly to your local clerk's office."
Bollin said anyone with election-related questions or concerns can contact her office at (517) 373-1784 or email [email protected].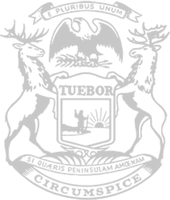 © 2009 - 2023 Michigan House Republicans. All Rights Reserved.
This site is protected by reCAPTCHA and the Google Privacy Policy and Terms of Service apply.