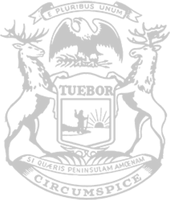 Rep. Bollin: Legislature approves plan to safely improve efficiency of absentee ballot counting this November
RELEASE
|
September 25, 2020
Brighton Township representative fights to protect integrity of Michigan elections
State Rep. Ann Bollin said the Michigan House on Thursday approved several measures that will impact Michigan elections.
Bollin, of Brighton Township, voted in support of Senate Bill 757, which allows election officials in communities with 25,000 or more residents to pre-process absentee ballots the Monday before Election Day.
"Between the COVID-19 pandemic, the addition of no-reason absentee voting in Michigan and the fact that this is a presidential election, 2020 is a very challenging election year for local clerks," Bollin said. "This measure will allow them to pre-process AV ballots more efficiently this November while also safeguarding the secrecy of the ballots and maintaining the integrity of our elections."
Under the plan, election workers would be allowed to open the outer envelopes in which absentee ballots are mailed. The secrecy envelope must remain in place, ensuring marked ballots would not be visible ahead of Election Day.
Bollin successfully fought to include additional security measures in the plan, such as chain-of-custody requirements and protocols to ensure secure overnight storage.
A proposal Bollin helped sponsor was also approved by the House. House Bill 5881 and Senate Bill 977 would make it a felony to knowingly fill out an absentee ballot application with another person's information.
"These bills will enhance voter confidence in our elections process and serve as an important deterrent for anyone who might be tempted to try to gain access to additional ballots," Bollin said.
With election integrity being Bollin's top concern, she voted against Senate Bill 117 after important security measures were removed from the bill, which allows overseas military voters to submit their ballots electronically.
"I fully support giving our military personnel every avenue to vote and access their ballot," Bollin said. "What I could not support was the removal of a provision included in the original bill that ensured voted ballots would only be transmitted through secure Common Access Cards, technology the military already uses to transmit confidential documents. Scrapping plans to use this secure system sacrifices the integrity of the ballots."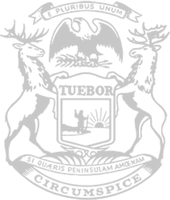 © 2009 - 2020 Michigan House Republicans. All Rights Reserved.
This site is protected by reCAPTCHA and the Google Privacy Policy and Terms of Service apply.