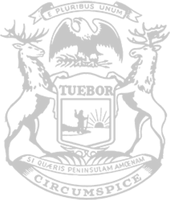 Rep. Bollin leads House approval of stronger voter ID laws to protect the vote
Free state IDs will ensure all eligible voters have their voices heard
State Rep. Ann Bollin this week led the House in approving a plan to strengthen Michigan's voter identification requirements and offer a more secure elections process that gives every voter confidence in the results.
Bollin, chair of the House Elections and Ethics Committee, said the plan will strengthen the integrity of Michigan's elections by taking crucial steps to make sure every Michigander can exercise their right to vote.
"Right now, there are no safeguards to ensure the voter is who they say they are. Someone who isn't registered to vote could easily walk into a polling location, claim to be someone else who is registered, sign an affidavit, and their vote would be counted," Bollin said. "We are taking action to protect the vote, add a level of transparency and accountability, and advance democracy by ensuring all eligible voters have access to an ID."
Eighty percent of the public supports requiring identification to vote, according to this month's Monmouth University poll. In 2018, the Pew Research Center found that 76 percent of Americans favored requiring everyone to show a government-issued photo ID to vote, versus only 23 percent who opposed it.
As approved today by the House, Senate Bills 303 and 304 would require everyone who votes in person on Election Day to present a photo ID to confirm their identity before their ballot is tabulated. Someone who shows up without proper identification will have an option to cast a provisional ballot that would be counted if they present their ID at their local clerk's office within six days after the election.
The measure approved by the House will also change the process for tabulating or counting the provisional ballots. The local clerk will still be responsible for verifying the information submitted within the six-day time frame, but the actual counting or tabulation will be the responsibility of the Board of Canvassers, which is comprised of persons from both parties. This will add a layer of transparency and help build the public's trust in our elections.
The House also tied the measures to the approval of House Bill 5007, will provide a free ID card for any Michigan citizen.
"Michigan's Secretary of State has stated that over 150,000 Michiganders do not have an ID," Bollin said. "By providing access to free ID's for all Michiganders we will be able to ensure people across this state are not hindered to voice their vote at the ballot box."
The bills now move to the Senate for further consideration.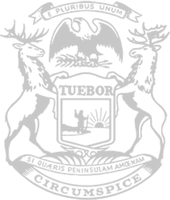 © 2009 - 2022 Michigan House Republicans. All Rights Reserved.
This site is protected by reCAPTCHA and the Google Privacy Policy and Terms of Service apply.