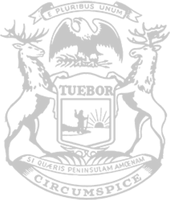 Rep. Bollin: House continues to focus on common-sense election reforms
Elections and Ethics Chair remains committed to protecting eligible voters
State Rep. Ann Bollin, chair of the House Elections and Ethics Committee, today said she remains focused on reforms to strengthen and secure Michigan's elections, advance democracy, and protect the rights of eligible voters.
Bollin, of Brighton Township, said 21 election bills have been approved by the Elections and Ethics Committee so far this year; 18 of which have passed the House with bipartisan support and await further action in the Senate.
"We can both ensure election integrity and improve access for eligible voters – those goals are not mutually exclusive," Bollin said. "My focus is on making common-sense reforms with broad support, changes that are critical in restoring people's faith in our elections. The work we are doing will fix problems brought to light by the 2019 Auditor General's report on elections operations within the Secretary of State, respond to irregularities cited by our Oversight Committee, help our local clerks do their jobs more effectively, and improve access for legal voters."
Elections-related bills Bollin's committee has taken up include legislation to:
Secure our elections
HB 4127 – Provides a procedure to remove people with uncertain dates of birth from the Qualified Voter File (QVF).
HB 4128 – Provides a procedure to remove people from the QVF who have not voted in the last 20 years.
HB 4491 – Allows county clerks to access the QVF for the purpose of removing deceased people from the voter rolls and outlines a process to ensure information is being transmitted in a timely fashion
HB 4837 – Prohibits access of the QVF by third parties or nonaccredited election official.
HB 4838 – Prohibits electronic poll books and voting machines from being connected to the internet on election day from when the polls open until after the results have been tabulated.
HB 4845 – Requires the Secretary of State to provide signature verification training for clerks.
Improve access
HB 4134 – Increases precinct sizes and requires the use of permanent absent voter application lists by all local clerks.
HB 4135 – Requires voting jurisdictions with more than one precinct to utilize an absent voter counting board to count AV ballots
HB 4492 – Expands the types of buildings that can be used as polling locations.
HB 4839 – Allows clerks to provide an annual absentee ballot application.
Protect democracy
HBs 4132-33 – Creates a felony for knowingly providing false information on an absent voter application.
HB 4129 – Requires the Secretary of State to post names of local clerks who have not completed required continuing education courses.
HB 4840 – Requires ballots and all electronic poll book software to be maintained for 22 months after an election.
HB 4200 – Establishes a clear time frame for the Secretary of State to review initiative petitions.
HBs 4282-85 – Makes certain candidate filing fees nonrefundable and requires the funds to go into a fund for new voting equipment.
HB 4528 – Requires training for poll challengers and increased training for election workers as it pertains to challengers.
HB 4876 – Requires election workers to sign an affidavit indicating party affiliation which must be available for inspection in the precinct.
"We will continue to put forth legislation that will protect the vote and ensure that every eligible voter can vote freely, secretly, independently, and securely," Bollin said. "This includes bills to instill voter confidence in the absent voter counting process, election day operations, and post-election certification."
Additionally, Bollin's committee held multiple hearings on a comprehensive ethics reform plan. The 14-bill, bipartisan ethics package will greatly improve ethics and transparency laws for state government officials.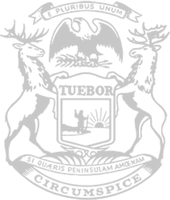 © 2009 - 2021 Michigan House Republicans. All Rights Reserved.
This site is protected by reCAPTCHA and the Google Privacy Policy and Terms of Service apply.