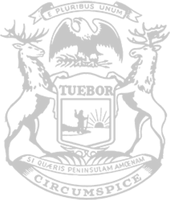 Rep. Bollin: House approves K-12 budget, fully closes funding gap between districts
State Rep. Ann Bollin and the Michigan House, in a wide bipartisan vote, today approved a budget plan for the upcoming fiscal year with record-high investments in K-12 students.
Bollin, of Brighton Township, said the plan invests more in every student while finally eliminating the funding gap between districts, one of her longtime goals.
"Our local schools have long gotten the short end of the funding stick. That ends today," Bollin said. "I put an emphasis on eliminating the school funding gap and making sure Livingston County students receive the maximum amount, just like peers in other areas of the state."
The plan dedicates $17 billion to the school aid fund – up 10 percent overall from the current year. All Michigan schools will receive $8,700 per student. This provides an additional $589 per student (up 7 percent) for districts currently at the minimum foundation allowance, and an additional $171 per student (up 2 percent) for schools now at the maximum guaranteed foundation allowance.
Other highlights of the plan include:
Equalization payments to ensure every school gets at least $1,093 in additional funding per student, with the highest levels going to schools like those in Livingston County that got shortchanged by the federal government when previous COVID relief funding was distributed.
Nonpublic schools will receive $1 million in reimbursements for complying with state-mandated health and safety requirements. A $2.5 million grant program will be made available for school safety grants to protect Michigan students who attend nonpublic schools.
$6 million in funding for a statewide attendance recovery program to identify and re-engage students who are struggling academically and help them catch up.
Statewide special education funding will receive $1.7 billion, including additional funds to help reimburse local schools for costs spent on special education.
More resources are invested in career and tech equipment, and many other initiatives to help give every student a better chance to thrive.
The funding measure now advances to the governor for her expected signature.
###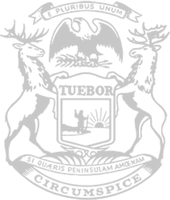 © 2009 - 2021 Michigan House Republicans. All Rights Reserved.
This site is protected by reCAPTCHA and the Google Privacy Policy and Terms of Service apply.