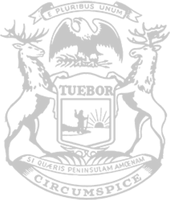 Rep. Bollin, House approve plan to help Michigan communities attract new jobs
State Rep. Ann Bollin this week voted to approve a new economic incentive tool that will make Michigan communities, small and large, more attractive for job growth.
Bollin, of Brighton Township, said the plan approved by the House will give the Legislature a roll in the approval process.
"The tools Michigan has been relying on to attract economic development benefit urban areas much more than they do the smaller communities in Livingston County," Bollin said. "We're updating our approach and making sure communities of all sizes have an opportunity to compete for jobs."
House Bills 5602-04 create the Strategic Outreach and Attraction Reserve (SOAR) Fund, which the Legislature will leverage to ensure Michigan remains competitive in the modern economy.
The Legislature will set money aside in the SOAR Fund to illustrate its commitment to remaining competitive for economic development projects. In addition to economic assistance for critical industries, the fund could be used to get future job sites ready for development and create workforce training opportunities.
"With the surplus of one-time COVID funding from the federal government, this is a great opportunity to set some funding aside to help grow our local economies," Bollin said. "With a new focus on site development and workforce training, we can attract jobs in growing, high-tech fields like the electronic vehicle industry that will have ripple effects for the mom and pop shops in our neighborhoods. We have a responsibility to do all we can to return Michigan to prosperity."
State leaders would use the SOAR Fund to negotiate with job providers and move forward only with opportunities that include strong protections for Michigan taxpayers. The Legislature would control when and how the SOAR Fund gets used – creating transparency and giving the people of Michigan a voice in the process. All project agreements would include clear benchmarks and claw-back provisions that would hold bad actors accountable if they don't create the jobs they promise.
Bollin also voted to support a measure to assist local employers who continue to struggle from COVID shutdowns. House Bill 5351 provides relief to those businesses by adjusting personal property tax exemptions to account for inflation.
The bills all received bipartisan support in the House, advancing them to the Senate for further consideration.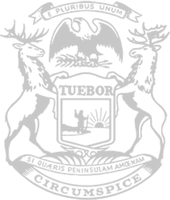 © 2009 - 2022 Michigan House Republicans. All Rights Reserved.
This site is protected by reCAPTCHA and the Google Privacy Policy and Terms of Service apply.