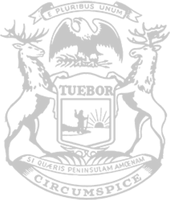 State Rep. Ann Bollin, chair of the House Elections and Ethics Committee, speaks in support of the ethics reform plan before it was approved by the House today.
Rep. Bollin, House approve plan demanding integrity, real accountability from government officials
State Rep. Ann Bollin and the Michigan House today approved a sweeping, bipartisan reform plan that will greatly improve ethics and transparency laws for government officials.
Bollin, who led conversations on the proposal in the House as chair of the Elections and Ethics Committee, said the comprehensive list of reforms includes improvements to ethical standards, financial disclosure requirements, bans on conflicts of interest, and more.
"Public confidence in our state government seems to be near an all-time low – and it certainly doesn't help that the ethical standards for state officials are disgracefully low in Michigan," Bollin said. "The time for real change is long overdue. I have remained committed to transparency and accountability throughout my time serving in both state and local government. These bills add more accountability for legislators through a bipartisan committee dedicated to enforcing ethics and conflicts of interest laws and tougher penalties for legislators and lobbyists who act unethically."
Ethics reforms approved by the House today include:
Prohibiting legislative conflicts of interest – Lawmakers will be banned from voting for personal financial benefit.
New, bipartisan ethics committees – Permanent House and Senate ethics committees with an equal party split and alternating co-chairs will enforce ethics and conflict of interest laws, issue advisory opinions, accept and investigate public complaints about legislator misconduct, and recommend disciplinary action. If wrongdoing is determined, then the committee's records, including all evidence, must be made public.
Requiring financial disclosures for state legislators – By requiring legislators to disclose their finances to a new oversight panel, conflicts of interest can be better regulated, and officials held accountable. And to make sure the overseers are doing their jobs, the disclosure forms will be made public once a legislator leaves office.
Closing the 'revolving door' – Both legislators and department heads will be prohibited from becoming lobbyists for two years after the end of their term or tenure.
Expanded penalties for lobbyist gift violations – Unlawful gifts worth less than $3,000 to state officials will be subject to a heightened criminal fine of up to $7,500 as well as a new civil fine of up to $2,000 per violation.
Expanded penalties for legislative misconduct – The House and Senate will be authorized to suspend the salary and expense allowances of a legislator who acts unethically or is excessively absent by a supermajority vote.
Other ethics reforms have already begun moving in the state Legislature, including the expansion of the Freedom of Information Act and changes to the "lame duck" legislative session. A full list of the reforms is available here.
The comprehensive package now advances to the Senate for further consideration.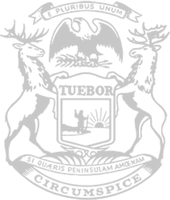 © 2009 - 2021 Michigan House Republicans. All Rights Reserved.
This site is protected by reCAPTCHA and the Google Privacy Policy and Terms of Service apply.