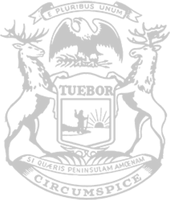 Rep. Bollin honored to nominate Speaker as new Legislature convenes
State Rep. Ann Bollin today had the honor of nominating the new Speaker of the House as the 101st Legislature convened for the first time.
Bollin, of Brighton Township, provided the nomination of Rep. Jason Wentworth, which received unanimous support from representatives on both sides of the aisle.
"Rep. Jason Wentworth has the strength, the character, the determination, and the ethics we desperately need in politics today," Bollin said. "Across our state and throughout our country, frustrations have reached a fever pitch because people feel government has become the problem, not the conduit for solutions. Because they don't trust their elected officials or the process. And, because they don't trust each other.
"Such times call for a leader who is strong and undaunted by opposition or challenge. Someone who is confident, calm, considerate, and commanding. One who is deliberate and determined, principled and practical. Someone who knows that they are here to serve the public; not to be served."
Bollin said Wentworth, a former military police officer, is that leader – a person who "understands how important it is to create a culture that allows the entire company to move forward – not just a selected platoon."
Last term, Wentworth led the Legislature's approval of long-awaited auto insurance reforms that had eluded previous legislators for more than 40 years.
"He did this by bringing everyone to the table," Bollin said. "By listening, learning, and leading us all to historic reforms.
"Jason Wentworth is a leader who rolls up his sleeves to do the tough work. He has visited every corner of this state over the past few years and talked with countless individuals and groups – because he knows how important it is to stay connected in order to know the will of the people we serve, and to restore the public's trust in government."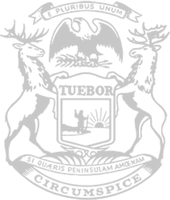 © 2009 - 2021 Michigan House Republicans. All Rights Reserved.
This site is protected by reCAPTCHA and the Google Privacy Policy and Terms of Service apply.