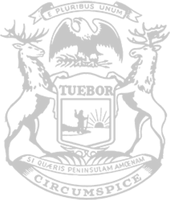 Rep. Bollin: Governor's extended shutdown emphasizes need for shared leadership with Legislature
RELEASE
|
December 19, 2020
Rep. Ann Bollin today said the Whitmer administration's extended shutdown shows why the governor should work with the Legislature to improve Michigan's response to COVID-19.
The Michigan Department of Health and Human Services (DHHS) on Friday announced an extended shutdown. While the new pandemic order allows some venues to reopen, including casinos, theatres and bowling alleys, Bollin said it is not clear how the governor or DHHS Director Robert Gordon will evaluate whether the extended prohibition on family gatherings, in-person learning, and indoor food and beverage service will lead to more successful outcomes.
During a call with legislators Friday, Director Gordon was asked what data would be used to measure the steady decline or measurable progress he and the governor say is needed to end the prohibition. His response: They don't know.
Bollin this week helped the Legislature approve multiple measures designed to ensure Michigan's leaders all work together to guide the state through crisis situations like the pandemic.
"Our Supreme Court has made it abundantly clear – the governor's administration and the Legislature should be partners in guiding the state through an emergency like COVID-19," said Bollin, of Brighton Township. "The governor is still going it alone – as evidenced by her most recent order through the health department shuttering doors to family gatherings and indoor service for restaurants through mid-January – and she is harming Michigan families and select job providers in the process. Why can you carry out from a restaurant but not get popcorn at a movie theatre?"
One of the measures Bollin supported – Senate Bill 857 – would repeal the 1945 law that Gov. Whitmer used to extend her emergency powers earlier this year in violation of the state constitution, according to a Michigan Supreme Court ruling. Another measure – Senate Concurrent Resolution 36 – would establish a special committee allowing members of the House and Senate to review and potentially suspend emergency health rules issued by the governor's administration before the next Michigan Legislature convenes in mid-January.
Bollin also supported Senate Bill 1253, which reins in the broad authority the Michigan Department of Health and Human Services currently has when issuing emergency health orders. The measure would limit emergency health rules to 28 days and require legislative approval for an extension. It also would prohibit state government from forcing a business to close if it is complying with health and safety precautions.
"Our people are suffering – financially, socially and spiritually," Bollin said. "By now people know what to do to increase their odds against getting the virus and spreading the virus. The money that has been spent on messaging and cute slogans would be better spent on testing, PPE, and vaccine distribution. It is past time we come together on behalf of the citizens of Michigan."
###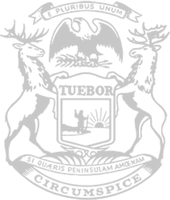 © 2009 - 2021 Michigan House Republicans. All Rights Reserved.
This site is protected by reCAPTCHA and the Google Privacy Policy and Terms of Service apply.