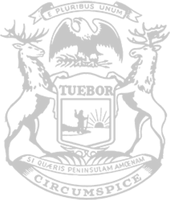 Rep. Bollin: Governor should apologize for undercounting nursing home deaths
State Rep. Ann Bollin today expressed shock that the Whitmer administration will still not acknowledge that her nursing home policies put one of our most vulnerable populations at risk. Some even died. A recent report by the independent State Auditor General disclosed the number of nursing home deaths during the pandemic were a staggering 42 percent higher than what Gov. Whitmer's administration announced.
"This is unacceptable," said Bollin, of Brighton Township. "People need the truth and transparency in their state government. We all have an obligation to get to the bottom of what happened, and a responsibility to make sure it never happens again."
The report was the topic of discussion when the House oversight committee heard testimony this week from Michigan Department of Health and Human Services (MDHHS) Director Elizabeth Hertel during a joint hearing with the Senate Oversight Committee. The House Oversight Committee will continue to look at reasons for the discrepancy, as well as what changes are needed to ensure more accurate reporting.
"The disastrous outcome of Gov. Whitmer's orders are more evident now than ever, and we must ensure these tragic circumstances do not happen again," Bollin said. "Many questions remain, and our Legislature will be working hard to get those answers."
Bollin has been working on this matter since the beginning of COVID. In June 2020, along with colleagues such as former representative Kathy Crawford, a press conference was held on the issue. Joined by representatives of a medical lab facility, health care organizations and constituents, Bollin said, "it's not about the politics. COVID-19 patients are still being placed and mixed into vulnerable populations." This was in reference to Gov. Whitmer's administration's decision to place COVID-19 positive patients back into nursing homes and long-term care facilities. "People over politics should always be the case," Bollin said.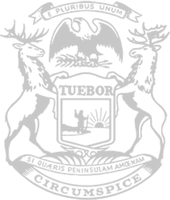 © 2009 - 2022 Michigan House Republicans. All Rights Reserved.
This site is protected by reCAPTCHA and the Google Privacy Policy and Terms of Service apply.