Rep. Bollin: Governor 'says one thing, does another' when it comes to tax relief
State Rep. Ann Bollin today issued the following statement about proposals to cut taxes for the people of Michigan:
"The governor has vetoed tax cuts for the people of Michigan three times this year. But now, with some kids already back in class, she wants to begin discussions about a sales-tax break for school supplies? A genuine effort to get this done would have started weeks, if not months, ago. This is nothing but a bad election-year stunt to try and earn political favor.
"When it comes to tax cuts, the governor has repeatedly claimed to be on board, only to whip out her red veto pen when it comes time to deliver meaningful relief. Every single Michigan family would be able to pay less for gas and take home more of their pay if Gov. Whitmer had not rejected each of the tax relief measures approved by the Legislature with bipartisan support."
###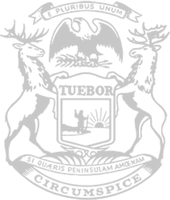 © 2009 - 2023 Michigan House Republicans. All Rights Reserved.
This site is protected by reCAPTCHA and the Google Privacy Policy and Terms of Service apply.