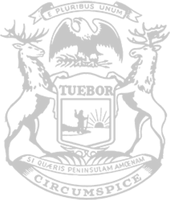 Rep. Bollin: Governor expects people to keep paying higher taxes, fund unsustainable government programs
State Rep. Ann Bollin, a member of the House Appropriations Committee, today released the following statement in response to the governor's executive budget recommendations:
"Taxpayer money should be used wisely and efficiently to provide essential services and improve our state. If we have a significant surplus – as we do now, to the tune of $9 billion – that money should be returned to the hardworking people who earned it. But instead of providing the ongoing, long-standing income tax relief Michiganders deserve, the governor is using it to finance a spending spree.
"Rather than addressing important issues like fixing local roads and paying down debt, the governor is spending recklessly on unsustainable new government programs. It's inappropriate to expand government to support the governor's special projects while the people of Michigan struggle every day to make ends meet due to crushing inflation.
"The $180 'inflation relief' checks the governor is touting are a joke. What can a family do with 50 cents a day? If they save up for over a week, they can buy a gallon of milk. In 100 days, maybe they could top off the family minivan with gas."
###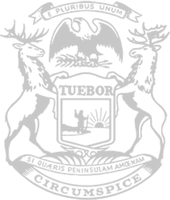 © 2009 - 2023 Michigan House Republicans. All Rights Reserved.
This site is protected by reCAPTCHA and the Google Privacy Policy and Terms of Service apply.