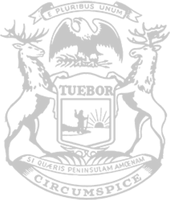 Rep. Bollin fights for worker choice, lower costs for Michigan taxpayers
State Rep. Ann Bollin today voted to protect the rights of Michigan workers by standing against the repeal of Michigan's Right to Work law.
House Bills 4004-05, which Lansing Democrats pushed through the House this evening, take away the rights of Michigan workers to decide on their own whether they want to join a union.
"I rise today, not in opposition of unions but in support of everyone's right to assemble, the right to organize, and the right for an individual to decide whether or not they will join a union," Bollin said during a floor speech against the legislation. "There is no doubt that unions have played an important role in building our middle class, securing worker's rights, establishing both state and federal laws that have improved working conditions but forced participation goes against everything we stand for in America – life, liberty and the pursuit of happiness."
Bollin also voted against House Bill 4007, which re-enacts Michigan's prevailing wage requirement, noting that it adds to taxpayer costs.
"This is a fundamental step backward in terms of fiscal prudence and getting the most value out of public tax dollars on capital construction projects," Bollin said. "In my past service as a local elected official, I presided over the awarding of contracts for public construction projects. Our number one goal was to be strong financial stewards of our neighbors' tax dollars. Paying a bonus wage for public construction – which is what prevailing wage is, a bonus wage for those whose political affiliations are aligned with Lansing Democrats – does not serve the interests of the taxpayers or our communities, which must prioritize what vital services get funded with limited funds every year."
Bollin also spoke about the unfairness of prevailing wage.
"My husband is an independent electrical contractor unaffiliated with any labor organizations. He and his colleagues in the electrical trade deserve just as much right to bid on public construction projects as any firm affiliated with organized labor," Bollin said. "We all know there is a shortage of skilled trades workers in this state, which is holding back our economic future. Why would we seek to punish – or even drive out of business – skilled trade workers who are in such short supply?"
Despite Bollin's opposition, both proposals now advance to the Senate for further consideration.
###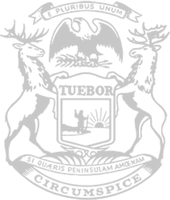 © 2009 - 2023 Michigan House Republicans. All Rights Reserved.
This site is protected by reCAPTCHA and the Google Privacy Policy and Terms of Service apply.