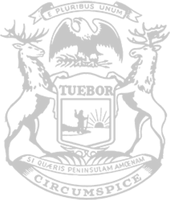 Rep. Bollin fights for increased election integrity in new state budget
State Rep. Ann Bollin this week continued to fight for additional election integrity measures in the new state budget.
Bollin, R-Brighton Township, and other Republican members of the House Appropriations Committee offered amendments to generate reports with information critical to election security and proposed funding to make sure communities throughout Michigan have resources to properly implement the constitutional changes passed by the voters through Proposal 2 of 2022. Each of the amendments was turned down by the Democrat majority.
"Properly funding elections is not a luxury, but a vital investment in our system of government," Bollin said. "Without adequate resources or information, we risk compromising the integrity of our electoral process and disenfranchising those who depend on it to make their voices heard."
Bollin said local clerks need additional state funding to implement Proposal 2, which includes new policies like providing nine days of early voting. She is advocating for that funding to be distributed directly from the Michigan Department of Treasury, so communities can receive the funding in advance of the election.
"Local clerks are the guardians of our election process, and we need to make sure they are fully funded to comply with the constitutional changes passed by the voters last year," Bollin said.
Among the other amendments turned down by Democrats was a requirement to provide a report containing the number of election-related complaints received by the Michigan Attorney General's Office and the number of substantiated complaints the AG addresses.
"Reports of potential election intimidation and election interference must be taken seriously and investigated," Bollin said. "We have a responsibility to protect our local clerks and election workers."
Another rejected amendment would have provided information about how many voters register in a new community within 60 days of an election, and change their registration to another location within the 60 days following an election.
"If voters are jumping from one jurisdiction to another to try to swing votes in certain elections, we need to be aware of it," Bollin said.
Other rejected amendments would have required the Secretary of State's Office to issue a report on the Electronic Registration Information Center (ERIC), its requirements, and the actions the state must take to maintain its membership, and required the Secretary of State to explore options outside of ERIC that would all the state to maintain an accurate Qualified Voter File.
Despite the Democrats' opposition to her proposals this week, Bollin said she will continue to advocate for common-sense election safeguards as the budget process continues.
###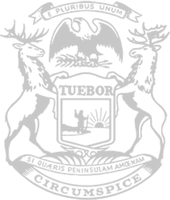 © 2009 - 2023 Michigan House Republicans. All Rights Reserved.
This site is protected by reCAPTCHA and the Google Privacy Policy and Terms of Service apply.