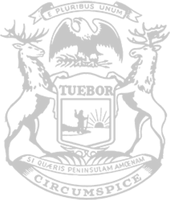 Rep. Bollin: DNR listens to concerns of Livingston County residents, halts plan for gravel pit
State Rep. Ann Bollin today thanked the hundreds of Livingston County residents who voiced concerns to the Michigan Department of Natural Resources about a proposed gravel and sand mining operation in Genoa Township.
Bollin, of Brighton Township, said the DNR has announced it will not move ahead with the proposed project to establish a gravel pit or tree see orchard after hearing concerns from people in the community.
"I'm glad the DNR is being transparent with its plans today, and that people took a stand against something they felt just didn't make sense for our community," Bollin said. "Your voices have been heard, and the DNR will not move forward with its proposal."
The DNR had proposed removing excess material and leveling the hilly land on the 50-acre and 77-acre parcels between Brighton Road and Cunningham Lake Road by leasing the rights to mine sand and gravel on the properties. The land now is expected to be sold at auction in the future.
"People in the area have told us that they do not want the DNR to complete this process, and we have listened to their concerns," said Jeff Stampfly, chief of the DNR's Forest Resources Division. "Public input has always been an important aspect of proposed forest management activities, whether here or in evaluating other decisions across the state."
The Forest Resources Division took over management of the two parcels in 2019. The properties had previously been listed as surplus properties by the DNR's Parks and Recreation Division, which manages the nearby 4,947-acre Brighton Recreation Area.
Bollin also thanked the DNR team that spent time to learn more about local concerns, the land's history and the potential impact on the community.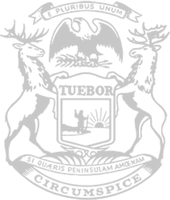 © 2009 - 2023 Michigan House Republicans. All Rights Reserved.
This site is protected by reCAPTCHA and the Google Privacy Policy and Terms of Service apply.