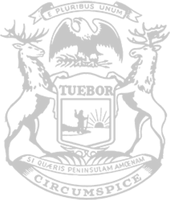 Rep. Bollin 'deeply disappointed' in governor's veto of measure to improve election integrity
State Rep. Ann Bollin today issued the following statement after Gov. Whitmer vetoed House Bill 5881 and Senate Bill 977, legislation Bollin helped sponsor to protect the integrity of Michigan's absentee voting system by making it a felony to knowingly fill out an absentee ballot application with another person's information.
"I couldn't disagree with the governor more. These bills sent a crystal-clear message to people that voter fraud will not be tolerated in Michigan. It was the Secretary of State's decision to send out absentee ballot applications to people who have been deceased for 10 years or more and the governor's decision to issue these vetoes. That is what will muddy the waters.
"Our legislation had nothing to do with voters who fill out multiple applications or ballots for themselves, as the governor mistakenly claimed. We have protections that prevent multiple ballots from being issued to one person and a clear process for spoiling a ballot and that has never been in dispute. This legislation would have created a felony penalty for someone who fills out an application for another person in an attempt to commit fraud. That's not voter intimidation – it's voter protection.
"Not only would they have deterred fraud, these bills – which had broad bipartisan support, including testimony from the Secretary of State's office – would have helped enhance voter confidence in our elections at a time when we have been inundated with noise about our elections, especially absentee or mail-in voting. The governor's veto will undoubtedly hurt the public's faith in our election system."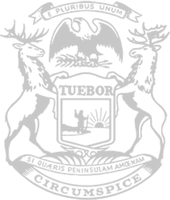 © 2009 - 2020 Michigan House Republicans. All Rights Reserved.
This site is protected by reCAPTCHA and the Google Privacy Policy and Terms of Service apply.