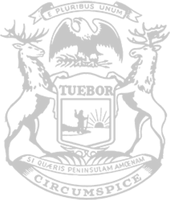 Rep. Bollin: COVID-19 Reopening plan with benchmarks is long overdue
Representative will continue pushing for better way to guide recovery
State Rep. Ann Bollin said a metrics-driven plan to end COVID-19 restrictions is long overdue – and while the plan announced by the governor Thursday needs improvement, it moves the state in the right direction by providing more transparency and accountability.
Bollin, of Brighton Township, has been calling for the state's pandemic response measures to be tied to specific metrics for more than a year. She also has pushed for a more regionalized approach and continues to do so after the governor took another one-size-fits-all approach with the plan announced this week.
"Michigan families finally have a clear and tangible reopening plan that's based on benchmarks we can use to hold the governor accountable – and for that I am grateful," Bollin said. "This is a key step I've been pushing for this past year while fighting against the heavy-handed and ineffective restrictions the governor has been implementing based on arbitrary and nonscientific arguments. Now, we must all hold her accountable and continue pushing for more benchmarks to reopen sooner."
The reopening plan announced on Thursday will make changes two weeks after the state reaches each of four benchmarks set forth by the governor.
"While I don't necessarily agree with the benchmarks at least she has shared the 'science and data' she will be using to make decisions," Bollin said.
As of the most recent data reported, Michigan is presently at 48.8% of residents over the age of 16 having received a first dose of the COVID vaccine.
Some health experts said the state could reach a 70% vaccination rate by mid- to late-June, at which point the governor's plan would allow the state to fully reopen.
Bollin said a regional approach would likely allow for a faster local reopening. In Livingston County, 50.7% of residents age 16 and older have already received at least one dose of the vaccine.
"I'm going to keep pushing for transparency, accountability and a path that allows communities to safely reopen even sooner," Bollin said. "I will also stand strong against any attempt to bully people into getting vaccinated. It's a choice each individual person must be allowed to make on their own."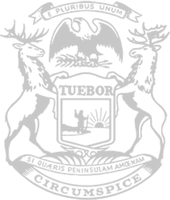 © 2009 - 2021 Michigan House Republicans. All Rights Reserved.
This site is protected by reCAPTCHA and the Google Privacy Policy and Terms of Service apply.