Rep. Bollin: Bipartisan agreement a long-awaited win for election integrity
RELEASE
|
September 29, 2022
State Rep. Ann Bollin, chair of the House Elections and Ethics Committee, today said an agreement reached between the Legislature and the Whitmer administration includes several critical measures to strengthen the integrity of Michigan elections.
Bollin said the agreement is a win for legislators after their attempts to reform elections were repeatedly politicized by the Secretary of State, who labeled even broadly supported measures as radical or extreme.
"Election integrity should not be politicized," said Bollin, of Brighton Township. "We can all agree that the people of Michigan must be able to vote freely and securely. And we all want our local clerks to have the tools they need to run smooth elections with results our citizens can trust."
The plan approved tonight will:
Require the Secretary of State and county election clerks to clean up official voter rolls every month, removing dead voters from the lists and decreasing the chances of fraud.
Create a chain of custody for drop box ballots, including better tracking of ballots retrieved from drop boxes.
Allow electronic return of ballots for active-duty military members stationed overseas.
Allow preprocessing of absentee ballots for two days before Election Day.
Expand options for communities that are struggling to find suitable polling locations – allowing elections to be conducted at privately owned buildings such as banquet centers or clubhouses, as long as the building is not owned by a candidate for office or someone who runs a political action committee.
"I'm glad the partisan politics have finally been put aside," Bollin said. "These are common-sense measures that are all broadly supported. They should have been signed into law two years ago. It's unfortunate that improving election integrity was twisted into such a partisan and polarizing issue and that it took so long to get everyone to come together."
The agreement – included in House Bill 4491, House Bill 6071, Senate Bill 311 and Senate Bill 8 – will soon be presented to the governor for her expected signature.
###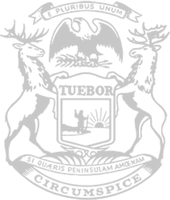 © 2009 - 2023 Michigan House Republicans. All Rights Reserved.
This site is protected by reCAPTCHA and the Google Privacy Policy and Terms of Service apply.