Rep. Bollin backs resolution to condemn Hamas terrorists, reaffirm support for Israel
State Rep. Ann Bollin today called upon the Michigan House of Representatives to condemn the horrific actions taken by Hamas and reaffirm support for Israel.
Bollin, R-Brighton Township, recently co-sponsored the bipartisan House Resolution 146 along with more than 55 other state representatives. She also gathered with other legislators on the steps of the State Capitol to present a unified message against terrorism and religious persecution. 
"The devastation inflicted upon innocent families in Israel by Hamas is horrific and must be condemned," Bollin said. "Breaking into the homes of innocent families, killing defenseless children, and ripping babies away from their mothers is barbaric and wrong."
On Oct. 7, Hamas, a terrorist organization supported by Iran, carried out a brutal assault on Israeli civilians, causing immense suffering among thousands of innocent Jews, Muslims, and Christians. Motivated by hatred and the aim of eliminating Israel, they committed heinous acts, including rape, murder, and torture against Jews, while also causing harm to Arab citizens and using Palestinian civilians as human shields.
Tragically, the death toll has risen to more than 1,300, including at least 30 Americans. Hamas has also taken hundreds of hostages back across the border, including U.S. citizens.
"Thousands of innocent people have been killed and families are now living in fear, grieving their loved ones who were lost," Bollin said. "We must stand united against the disgusting actions committed by terrorists."
###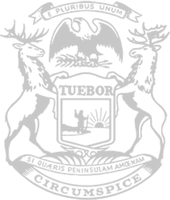 © 2009 - 2023 Michigan House Republicans. All Rights Reserved.
This site is protected by reCAPTCHA and the Google Privacy Policy and Terms of Service apply.