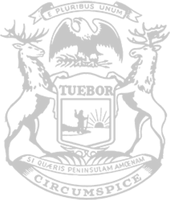 Rep. Bollin: Audit details problems at state's unemployment agency
RELEASE
|
November 18, 2021
State Rep. Ann Bollin today said findings from the state Auditor General show the Whitmer administration made key errors that prolonged confusion and anxiety for many Michigan workers as they tried to get needed assistance during the pandemic.
The Auditor General disclosed that a variety of actions and inaction by Gov. Gretchen Whitmer'ssenior leadership teamat the state's Unemployment Insurance Agency contributed to a poor control environment. Those actions directly contributed to the creation of invalid Pandemic Unemployment Assistance (PUA) application certification processes that were not compliant with federal regulations.
"Not only did Gov. Whitmer's pandemic orders put hundreds of thousands of people out of work, the Auditor General's findings are proof that her administration's incompetence hurt Michigan businesses and families when they needed help the most," Bollin said. "This is crucial information from the independent, non-partisan Auditor General that we can, and will, rely on to hold the unemployment agency accountable and make sure it operates more effectively and efficiently moving forward."
The House Oversight Committee has held multiple hearings on the issue, identifying that the agency failed to notify nearly 700,000 people of the state error involving invalid PUA qualification. In its report, the Auditor General also determined the state agency continued to make improper eligibility determinations and related overpayments for nine months after the U.S. Department of Labor first notified the Whitmer administration of the problem.
Nearly $4 billion in overpayments were made due to the noncompliant eligibility criteria, according to the audit. From March 15, 2020, through Sept. 27 of this year, the agency paid nearly $39 billion in total unemployment insurance from 5.4 million claims and just over 3.4 million claimants. The PUA claims are included in the total figures.
The audit report is the first in a series of expected audits on the Whitmer administration's processing of unemployment claims during the COVID-19 pandemic. The House Oversight Committee will continue to work with the agency and new director Julia Dale on effectiveness, while also reviewing additional reports from the Auditor General to provide needed accountability.
Bollin said she will continue to monitor the situation to ensure Michigan families and small businesses do not suffer the consequences for the Whitmer administration's repeated mistakes.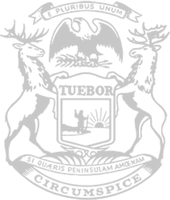 © 2009 - 2022 Michigan House Republicans. All Rights Reserved.
This site is protected by reCAPTCHA and the Google Privacy Policy and Terms of Service apply.