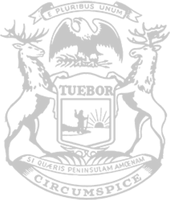 Rep. Bollin advances budget reforms to enhance government accountability
Bill takes steps to protect election integrity, reopen SOS offices for walk-in visits
State Rep. Ann Bollin and the Michigan House today approved a budget plan that respects taxpayers, improves government accountability, and encourages state departments to operate more efficiently and effectively.
Bollin serves as vice chair of the Appropriations Subcommittee on General Government, which handles a budget covering multiple state departments and agencies that affect Michiganders in countless ways. The House today approved the general government budget proposal for the fiscal year starting Oct. 1.
"People throughout Michigan are frustrated by the many government lapses and the overreach we have experienced over the past year," Bollin said. "We're taking important steps through the budget process to promote efficient and accountable government and demand better service for residents who need to interact with government offices."
Residents across Michigan have been waiting weeks and months to schedule appointments with Secretary of State's office or speak to Unemployment Insurance Agency representatives in person. Language in the proposed budget would open both offices, ensuring these critical departments are able to serve Michiganders.
The budget measure would also take steps to improve government efficiency by limiting mass election mailings from the Secretary of State that are duplicative of efforts handled by local clerks. The SOS would be prohibited from sending absentee ballot applications and required to notify the Legislature and local clerks at least 14 days prior to sending any other elections related mailing to more than 20 percent of the electors in any voting precinct.
Bollin, who previously served for 16 years as Brighton Township Clerk, said local clerks have always had the responsibility of sending out absentee ballot applications.
"The Secretary of State created confusion by sending out a mass mailing last year," Bollin said. "Our plan eliminates confusion, makes the process simpler to understand, and keeps the exact same level of service and access for voters."
Additionally, the House budget plan would ensure that the Secretary of State cannot unfairly limit the grassroots lawmaking power of Michigan citizens. It would require the SOS to complete a review of a citizen initiative petition within 90 days of the petition being filed. The timeframe would be extended to 120 days if a petition were filed 45 days or less from a November election.
House Bill 4398 now moves to the Senate for further consideration.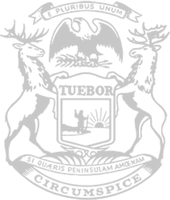 © 2009 - 2021 Michigan House Republicans. All Rights Reserved.
This site is protected by reCAPTCHA and the Google Privacy Policy and Terms of Service apply.