Rep. Bill G. Schuette Continues Fight For Flood Reduction Infrastructure In Midland
Today in a Department of Environment, Great Lakes, and Energy House Appropriations Subcommittee meeting, State Representative Bill G. Schuette (R-Midland) offered an amendment to provide critical funding for flood reduction infrastructure in the city of Midland.
Schuette's proposed amendment to the Department of Environment, Great Lakes and Energy budget would appropriate $117 million dollars to the city of Midland to build flood prevention infrastructure along Sturgeon Creek, Snake Creek and the Tittabawassee River – protecting more than 600 homes, small businesses and the MyMichigan Health Center from future flooding events.
"This meets an urgent need," Schuette said. "Twice in the past five years, the city of Midland has been hit by devastating flooding. The headquarters of one of our state's largest hospitals was jeopardized. This is a public health crisis that can be solved in an environmentally positive way."
Schuette continued: "This is a transformational project. Midland has been significantly impacted by legacy flooding challenges which have grown worse in recent years. This would provide peace of mind and a transformational level of security, investment and development for the people of the Great Lakes Bay area."
The amendment was voted down by the committee's Democrat majority but received support from all Republicans on the committee. Rep. Bill G. Schuette will continue to fight to bring transformational flood reduction infrastructure to Midland as budget negotiations continue.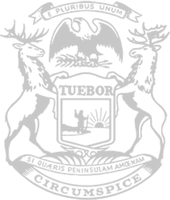 © 2009 - 2023 Michigan House Republicans. All Rights Reserved.
This site is protected by reCAPTCHA and the Google Privacy Policy and Terms of Service apply.