Rep. Bierlein votes for tax changes to help Main Street save
State Rep. Matthew Bierlein today voted to secure tax and cost protections for hard-working small business owners throughout Michigan.
"Small business owners have been severely hampered by high costs and government overreach for the last few years," Bierlein said. "It's time that we put policies in place that respect what these vital job providers and local economy drivers mean for our state and our communities."
The advancing legislation exempts delivery and installation from sales tax. Oftentimes, when the Department of Treasury audits retailers, it concludes they must pay sales and use taxes that were not collected on delivery and installation. In some cases, this has forced retailers to appeal audit findings in court because they believe they followed proper procedures to ensure their services would not be subject to these taxes.
House Bills 4039, 4137 and 4253 shore up this vague and inconsistent application of taxes that has burdened local businesses.
Additionally, equipment used for industrial processing is exempt from sales and use taxes, but small businesses that produce aggregate materials such as gravel, sand and other things people use every day have still been penalized by Gov. Gretchen Whitmer's administration. House Bills 4054-55 offer clarity so there are no longer these types of disputes levied by the state – which lead to cumbersome processes for job providers.
"We have seen a confusing process that doesn't create a friendly environment for those who operate small businesses in our state or are thinking about starting one," Bierlein said. "These plans will add clarity to head off issues in the future while working to keep taxes low."
Both pending legislative packages require Treasury to drop pending action against these businesses. The legislation now moves to the Senate for consideration.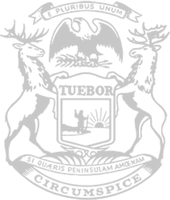 © 2009 - 2023 Michigan House Republicans. All Rights Reserved.
This site is protected by reCAPTCHA and the Google Privacy Policy and Terms of Service apply.