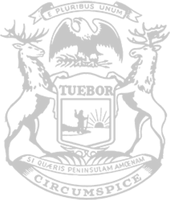 Rep. Bierlein urges more vetting for Redistricting Commission candidates
State Rep. Matthew Bierlein has sent a letter to Secretary of State Jocelyn Benson urging support for a formal vetting process for the Michigan Independent Citizens Redistricting Commission.
There are currently rules in place for those who wish to be independent commissioners. Applicants who have held or campaigned for partisan office within the previous six years, worked with partisan campaigns and committees, served in the Legislature or worked as a lobbyist cannot be selected. Likewise, an individual is also barred if close family relatives and spouses would be disqualified.
Bierlein's letter takes issue with two commissioners who have displayed partisan biases that bring their roles on the Commission into question. One commissioner, Rebecca Szetela, reportedly donated to the Southwestern Wayne Democratic Club. Another, Anthony Eid, publicly supported U.S. Senator Bernie Sanders for president in 2016 along with other Democrat candidates despite registering as a non-partisan member of the commission.
Recently, Eid was hired as Deputy Director of a liberal advocacy group, Michigan Voices, which identifies as a non-profit. The entity collected signatures for Proposal 3 – a pro-abortion ballot initiative that was approved by voters during the 2022 election – and engaged with the commission during the re-districting process.
"It's important to make sure the people of Michigan have a transparent process and voters are getting the product they voted for, instead of a skewed version," said Bierlein, of Vassar. "If exceptions start being made, the whole notion of what this commission is supposed to be about goes out the window. More stringent vetting will deliver people across our state with a commission that is as advertised."
Establishing a vetting process would require a Constitutional amendment, and Bierlein said Benson's support would go a long way in ensuring the necessary bipartisan collaboration for such a move.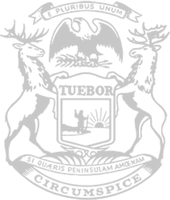 © 2009 - 2023 Michigan House Republicans. All Rights Reserved.
This site is protected by reCAPTCHA and the Google Privacy Policy and Terms of Service apply.