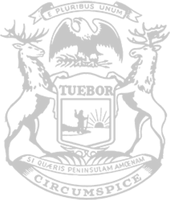 Rep. Bierlein: Unknowns create questions as Democrats advance massive spending plans
State Rep. Matthew Bierlein this week criticized short-sighted budget measures that operate without key information, curtail transparency and spend in an unsustainable fashion.  
The budget plan for the upcoming fiscal year uses hard-earned dollars from taxpayers on special projects and other out-of-touch programs that massively grow state government at a time when families are facing the sting of inflation. The budget plans were also voted on before the state receives revenue estimates – leading to additional questions on what final plans will even look like.
"We have a responsibility as legislators to make sound, informed decisions for people we represent with the information we have available," said Bierlein, of Vassar. "Democrats have committed $80 billion without even knowing what our state's financial situation is. Voting on these plans now is irresponsible – and it will equate to a bad deal for taxpayers who afford their hard-earned money to us to appropriate efficiently."
Bierlein supported keeping important transparency measures the budget plans did not include. Reports that shed light on how tax dollars are spent and help taxpayers hold their government officials accountable have been removed. Gone also is a requirement to prevent and expose 'hush money' deals like the governor made with former department heads who left as their agencies struggled to meet the needs of the people during COVID-19.
The House budget plans are contained within House Bills 4244-45, 4246-49, 4280-81, 4286-87, 4289-90, 4292, 4303-04 and 4309-10.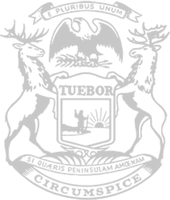 © 2009 - 2023 Michigan House Republicans. All Rights Reserved.
This site is protected by reCAPTCHA and the Google Privacy Policy and Terms of Service apply.