Rep. Bierlein supports plan protecting local police departments
State Rep. Matthew Bierlein this week voted for a plan that increases stability in local police forces throughout Michigan.
House Bill 4176 allows local law enforcement agencies to recover the costs of sponsoring a police academy recruit if that recruit only ends up staying with a department for a brief period. The plan will allow these law enforcement agencies to recover their investments, instead of expanding costs without much return.
"Across the state, we have seen a trend of recruits going through the academy and then leaving to take a job someplace else," said Bierlein, of Vassar. "That puts the law enforcement agency that sponsored them in a difficult spot. They've made that good-faith investment to get more officers out in their communities but have nothing to show for it when those new officers suddenly leave. The dollars that were used to sponsor that recruit could also have been used somewhere else to keep communities and neighborhoods safe.
"This is going to be a clear framework going forward that prioritizes public safety for all areas throughout Michigan while providing fairness for local departments."
The legislation provides a scale for how much a departing officer is to reimburse a department for their training academy sponsorship costs. Costs can be recovered by a department as long as the departure occurred within four years of an officer graduating from the academy.
HB 4176 now moves to the Senate for further consideration.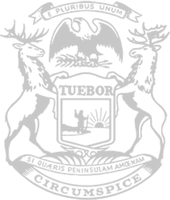 © 2009 - 2023 Michigan House Republicans. All Rights Reserved.
This site is protected by reCAPTCHA and the Google Privacy Policy and Terms of Service apply.