Rep. Bierlein stands up for law-abiding gun owners with House votes
State Rep. Matthew Bierlein this week voted to protect the rights of gun owners and expressed opposition to firearm legislation advancing through the Michigan House – outlining numerous implementation issues and an infringement on Constitutional freedoms.
Bierlein, of Vassar, noted that broad storage requirements advanced on Wednesday don't reflect the different dynamics and needs of people across the region and the state.
"Many law-abiding gun owners want to have quick access to their firearm, especially in rural areas with limited access to law enforcement. Additional restrictions of how and where guns are stored will slow people's response times if they need to exercise their right to defend themselves and their families – and that is incredibly concerning," Bierlein said. "Police searches for unrelated matters also could turn into storage violations and a firearm potentially being confiscated. These bills limit the freedoms of gun owners – in their own homes in this case – and they do not have my support."
Bierlein also underscored numerous implementation issues of red flag proposals that remain under consideration at the committee level in the House. These include bureaucratic gun boards which determine who can exercise their Second Amendment rights, as well as the massive and dangerous undertaking that would be required from law enforcement to confront individuals on their private property, confiscate their weapons and then catalog and store them appropriately. Universal background checks for gun transfers and universal firearm licensing – proposals that have already moved through the Legislature – also work to make things harder for gun owners while offering little proof they would stop those who are set on committing violent acts.
"These are not practical plans to stop violence in our society. They are big government mandates to score political points," Bierlein said. "We have heard many calls to disinvest in our law enforcement or completely defund them. Now, these plans call upon police to show up at people's doors to confiscate private property or harass small business owners. That doesn't add up to me, and it's concerning for many law-abiding gun owners in our communities."
Bierlein pointed to laws already on the books that have not been enforced or could be used before going after people's Constitutional freedoms. Following the recent tragedy at Michigan State University, it was disclosed a former county prosecutor refused to move forward with a felony charge that would have taken away the shooter's ability to legally purchase or possess a firearm.
Under current law, written requests can also be made to probate courts that can remove an individual's ability to have a firearm if they're determined to be a threat.
"Tacking on more laws won't stop people who are already set on breaking the laws we have," Bierlein said. "We must do more to address mental health and safety education programs and utilize laws we already have before we curb Constitutional freedoms. I will be leading as we craft solutions to deliver real results in these areas."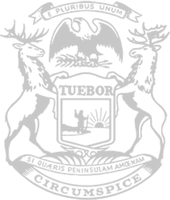 © 2009 - 2023 Michigan House Republicans. All Rights Reserved.
This site is protected by reCAPTCHA and the Google Privacy Policy and Terms of Service apply.