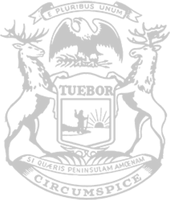 Rep. Bierlein: Rushed processes in Legislature leading to erosion of personal liberties
State Rep. Matthew Bierlein, of Vassar, on Thursday voted against advancing "red flag" gun bills that infringe on the rights of law-abiding citizens and endanger law enforcement.
Bierlein said the legislation is the latest example of Democrats in majority rushing through plans without sufficient input or thought to long-term consequences.
The bills, House Bills 4145-48 and Senate Bill 83, establish Extreme Risk Protection Orders that would give courts broad discretion to confiscate firearms if a person is accused of being a risk to themselves or other people with no right to a hearing prior to the action being imposed. 
"These bills are rash reactions to horrific tragedies that have unfolded in Michigan. They don't lay out roadmaps to stopping those who are already intent on breaking our laws or address root causes of violence," Bierlein said. "We have seen county prosecutors fail to enforce gun laws we already have, but the Legislature is keen on adding more that may or may not be enforced.
"These are poorly designed plans that peel back our liberties, disregard due process and grow the role of government in our lives. It's not the right approach for our state or people who want to live, work and raise their family here."
Bierlein also underscored the responsibility law enforcement officers will have in the confiscation process – often with little to no evidence to go on.
"These bills increase the risk for dangerous outcomes and pit the police against the public with someone's personal property," Bierlein said. "Law enforcement in many areas of our state struggle with funding and staffing, and this will be a massive undertaking. I have serious concerns with the implantation of these proposals."
The plans now move to the Senate for consideration.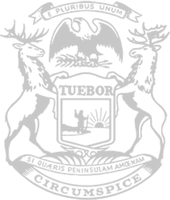 © 2009 - 2023 Michigan House Republicans. All Rights Reserved.
This site is protected by reCAPTCHA and the Google Privacy Policy and Terms of Service apply.