Rep. Bierlein rips more radical mandates proposed by Lansing Democrats
State Rep. Matthew Bierlein today criticized recently introduced climate-based legislation as the latest attempt by Democrats in Lansing to inject government into the lives of the people.
The bills aim to implement broad reforms related to the electric grid, farmland, public transit and electric vehicle use, how people and small businesses use energy, and more. It also greatly expands the purview of the Michigan Public Service Commission.
The legislation includes a mandate for a "100 percent clean energy standard" by 2035. Bierlein said the plans will devastate Michigan's energy sector and rushing to impose new energy will saddle consumers who are already struggling with inflation with arbitrarily high costs.
"This is another example of government thinking it knows best," said Bierlein, of Vassar. "Already this legislative term, Lansing has said it knows when and where you should hold your religious beliefs and if you are fit to exercise your Second Amendment rights. Now Lansing is stating what type of car you should be driving five years from now and determining the right way to power your home.
"The big question on top of all this overreach is who pays to make these new forms of energy more affordable, especially in low-income areas, or for the purchase of those electric vehicles? Trotting out this tax and spend wish list as people struggle with inflation is incredibly tone deaf and not an answer to pressing problems across our communities."
The proposals are contained within Senate Bills 271-277 and remain under consideration in the Senate Committee on Energy and Environment.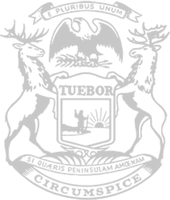 © 2009 - 2023 Michigan House Republicans. All Rights Reserved.
This site is protected by reCAPTCHA and the Google Privacy Policy and Terms of Service apply.