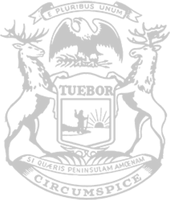 Rep. Bierlein resolution recognizes millions across U.S. living with congenital heart disease
An adopted House resolution from state Rep. Matthew Bierlein seeks to rally support and help raise awareness in the fight against congenital heart defects.
House Resolution 31 declares Feb. 7-14 as Congenital Heart Defect Awareness Week in the state of Michigan. Congenital heart defects are the leading birth defect impacting the United States. Roughly 40,000 infants are born nationwide annually with these defects, and about 25 percent of children born with critical forms need heart surgery or other interventions to survive. Sadly, some newborns do not survive these defects.
"Congenital heart defects impact our kids and families every day and these defects are costly and time-consuming to tend to," said Bierlein, of Vassar, when addressing the resolution before the Michigan House. "Some people suffer issues from these defects over the course of their entire lives. For parents, the anxiety of not knowing what tomorrow or the next checkup might bring for their child as it relates to this disease is significant.
"There is currently no cure, but more and more children are surviving thanks to awareness, early detection and advances in medical research. I'm hopeful that bringing this issue before our chamber will continue to help raise awareness as we support our kids and families across Michigan."
PHOTO INFORMATION: State Rep. Matthew Bierlein, of Vassar, speaks on House Resolution 31 before the Michigan House on Wednesday, Feb. 8. The adopted resolution declares Feb. 7-14 as Congenital Heart Defect Awareness Week in the state of Michigan.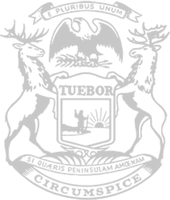 © 2009 - 2023 Michigan House Republicans. All Rights Reserved.
This site is protected by reCAPTCHA and the Google Privacy Policy and Terms of Service apply.